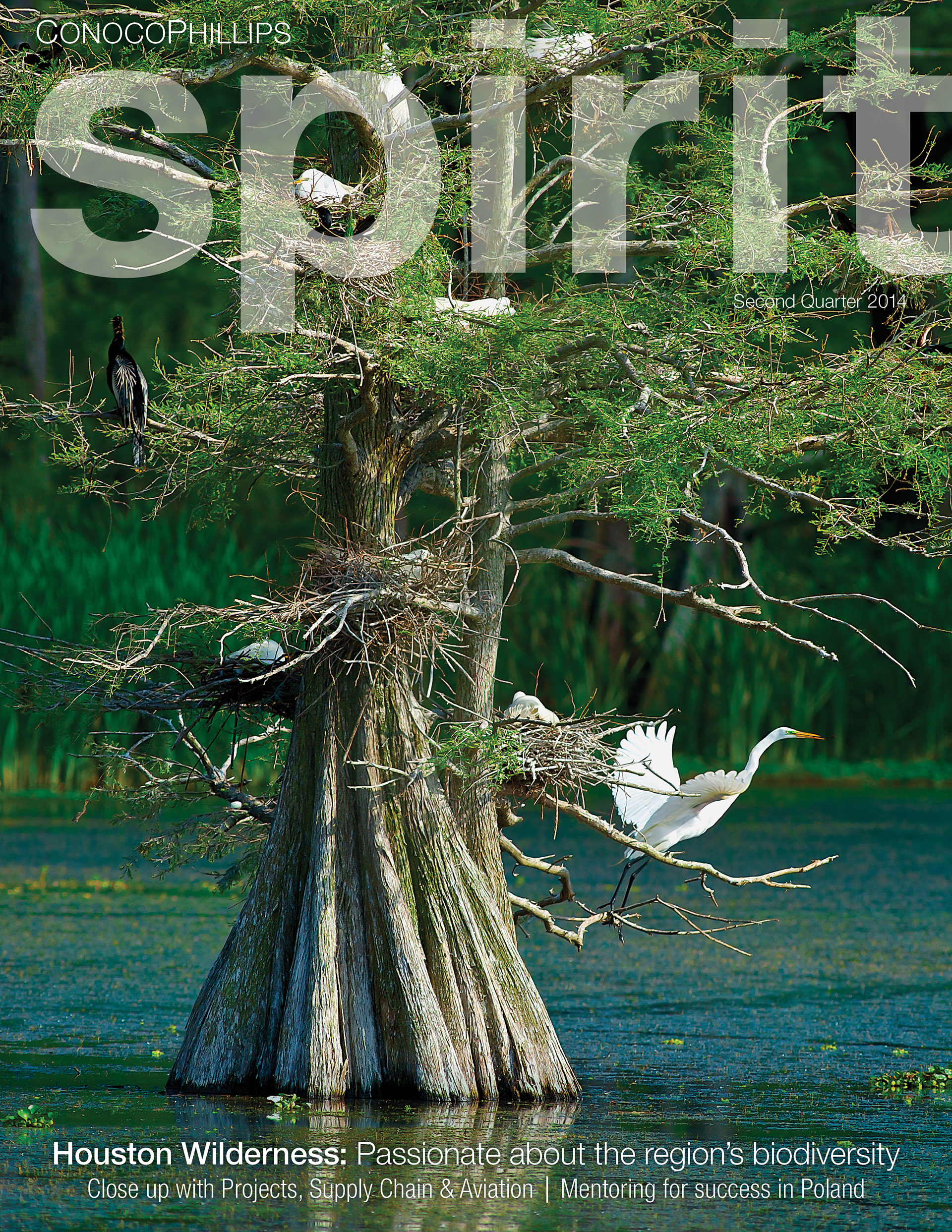 As lead designer on ConocoPhillips' quarterly Spirit Magazine from 2010 through 2017, I was privileged to work with talented writers and photographers. Some of the more photography-heavy layouts were inspired by magazines I pored over in childhood: Life, Look, National Geographic and Arizona Highways.
Above is one of my favorite covers photographed by Garth Hannum. There were at least 12 birds in the tree. I digitally nudged a few of them over slightly so they would complement the masthead lettering, such as the one sitting inside the letter P.
Below are select spreads from different issues.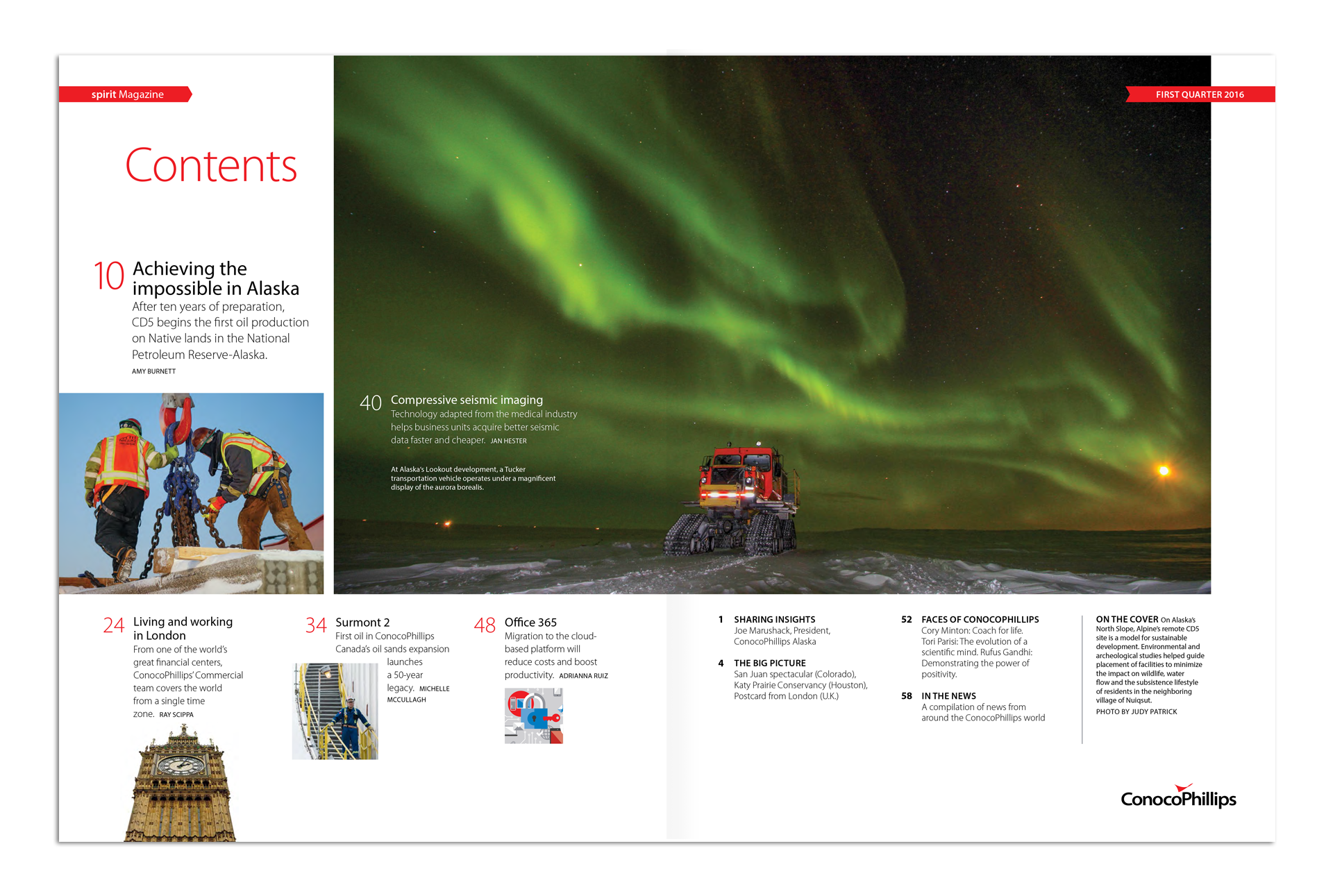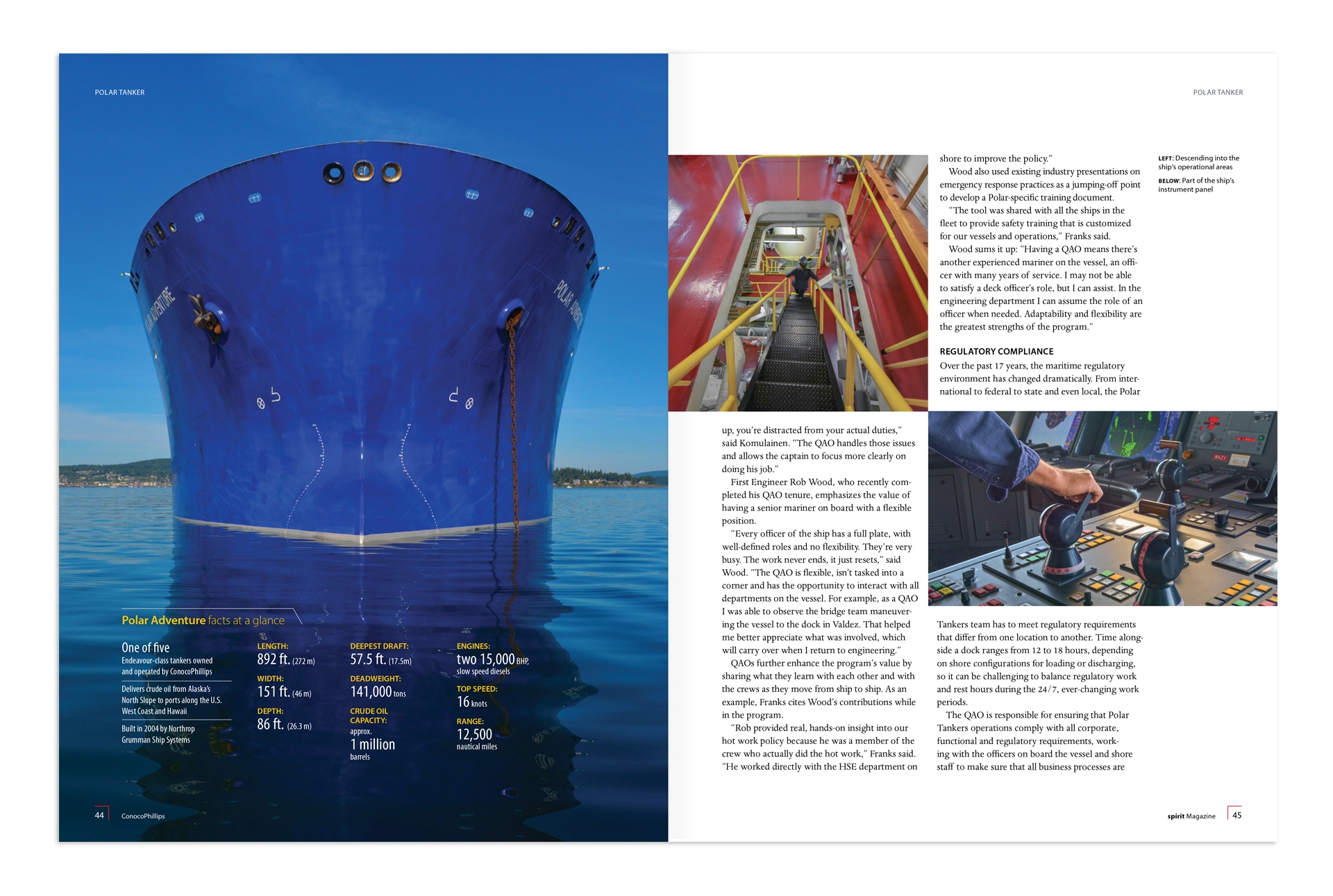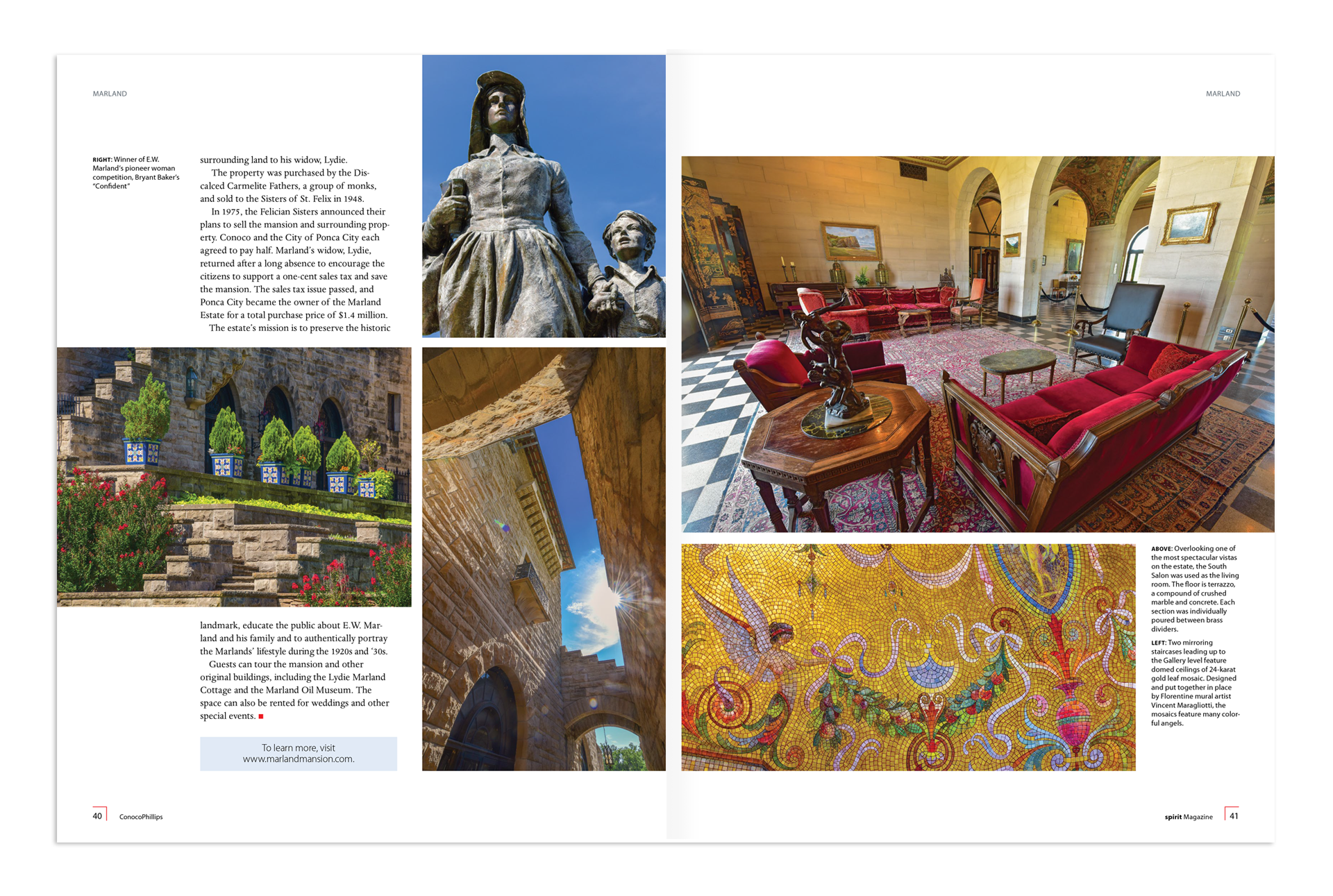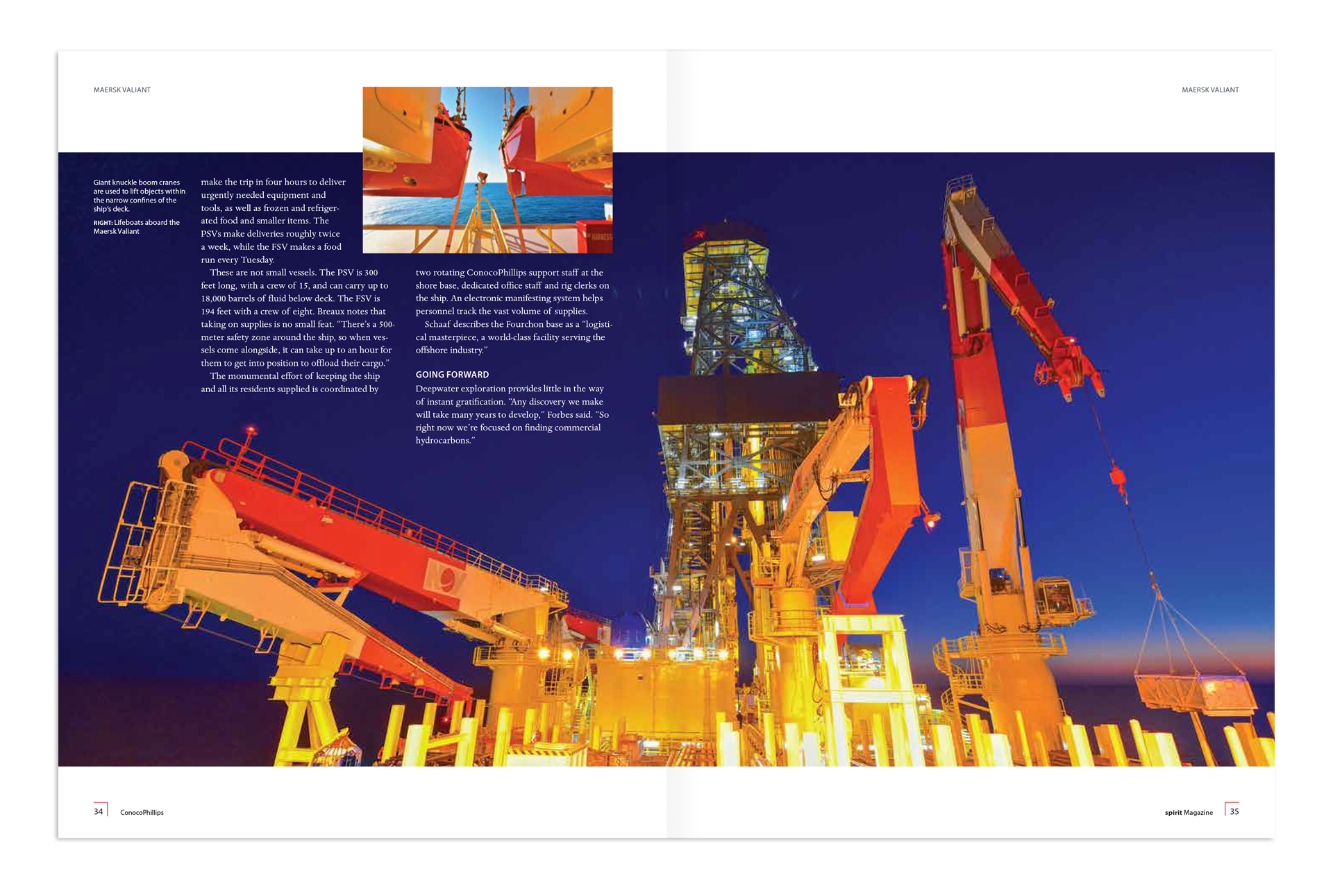 The Magazine ended its print publication and moved online in 2018. Archives can be found here:
I've continued to design its current web version, spiritnow.